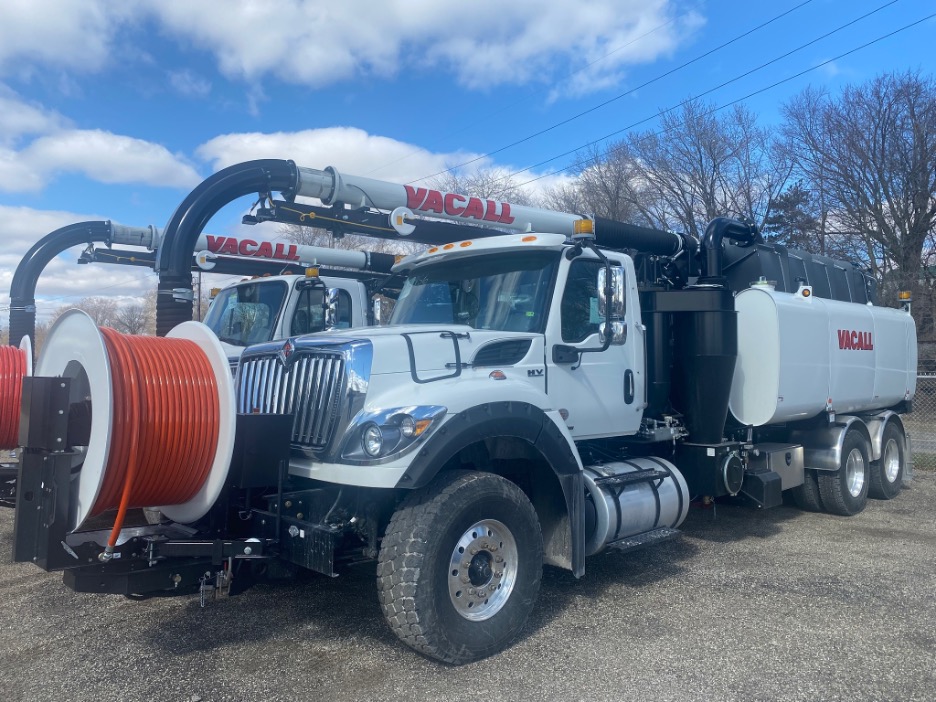 24 Oct

The Importance of Keeping Your Sewer Lines Clean: A Sewer Line Cleaning Company in Bedford Park, Illinois Explains

On an industrial worksite, sewer lines are perpetually subject to a variety of liquid substances. As a result, they tend to get dirty quickly. When they get dirty, they can present all sorts of problems that hinder a worksite's production. That is why, as a business owner, it's important to   make sure your sewer lines are cleaned on a regular basis.

There are a few different ways to clean your sewer lines. However, the quickest and most efficient method is to use a Super Sucker vacuum truck.

Are you interested in learning about the importance of keeping your sewer lines clean? Interested in learning about the benefits of using a Super Sucker vacuum truck for these types of projects? If so, you've come to the right place. This sewer line cleaning company in Bedford Park, Illinois is going to explain below.
The Importance of Keeping Sewer Lines Clean
Allows for Proper Drainage
As a property owner, you'll want to make sure sewage is able to flow down your sewer line in a rapid and measured manner. How can you do this? By having your sewer line cleaned regularly. If you don't keep it clean, it can eventually develop severe clogs that drastically slow down the flow of sewage, causing it to collect around the outside of the sewer opening.
At some point, the problem can become so severe that the sewage doesn't flow at all. At that point, you'll have a mess of sewage impairing your productivity and creating an unsafe work environment.
Keep the Facility Smelling Clean
Sewage odors are not something you'll want to have lingering around your property. The more sewage that accumulates inside your sewage line, the more unpleasant your facility will smell. If you want to keep your facility smelling clean, it's recommended that you schedule regular services with a sewer line cleaning company in Bedford Park, Illinois.
Prevent Sewage Backup
In some cases, when a sewer line becomes blocked up, old sewage will back up into the sewage line and end up back in the area where it originally came. This can be a mortifying experience, as old sewage is both incredibly toxic and incredibly malodorous.
How Does the Super Sucker Vacuum Truck Allow for Fast Cleaning?
One of the main benefits of the Super Sucker vacuum truck is that it allows for a fast and efficient cleaning. What makes it so fast?
For one, it has a super-pressured hydro jetting hose. This shoots out water at an extremely high speed, which quickly break apart grime within the sewer line. In addition, it has a high-pressure vacuum. This works at the same time as the hydro jetting hose, sucking up any debris that's loosened almost as soon as it becomes loose.
Finally, it has an oversized storage tank. This tank can hold a substantial amount of waste at once, which allows your sewer line cleaning company in Bedford Park, Illinois to complete your project in one trip. What does this all add up to? The quickest and most efficient cleaning possible.
Looking for a Sewer Line Cleaning Company in Bedford Park, Illinois?
As you can tell, the Super Sucker vacuum truck has a ton to offer when it comes to cleaning industrial sewer lines. Are you ready to have your sewer line cleaned with one? Looking for a sewer line cleaning company in Bedford Park, Illinois that uses Super Sucker vacuum trucks? If so, look no further than GreenLine Environmental Solutions, LLC.
Contact us today for a free estimate.