Storm Sewer Line Cleaning- Hydro Jetting & Rodding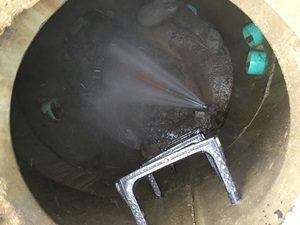 Steam traps, oil water separators, and 60-inch storm sewers all have one thing in common: sediment & debris will accumulate. While you might not think this as a potential problem, the fact of the matter is that it is. Allowing debris and residue to pile up on these components can result in severe impairment, greatly reducing their ability to function as intended.
It's for this reason that you need to have these components cleaned on a regular basis. How do you go about cleaning them? Your best bet is to bring in the professionals.
Looking for high-quality storm sewer line cleaning services in Chicagoland? Whether you have storm sewers or oil-bearing sewers, the tank technicians at Greenline Environmental Solutions can help to keep them flowing properly.