Environmentally Friendly Waste Management Services in Chicagoland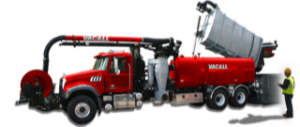 The environment needs to be respected and protected. Part of the vision of GreenLine is to make certain that waste is managed responsibly. This is not only a legal requirement for us; it is a moral and ethical imperative.
You can rest assured that, by working with us, your waste will be always transported to the proper disposal facilities. Whether that waste is solid or liquid, hazardous or non-hazardous, we will always provide you with a record indicating how and to where your waste is disposed.