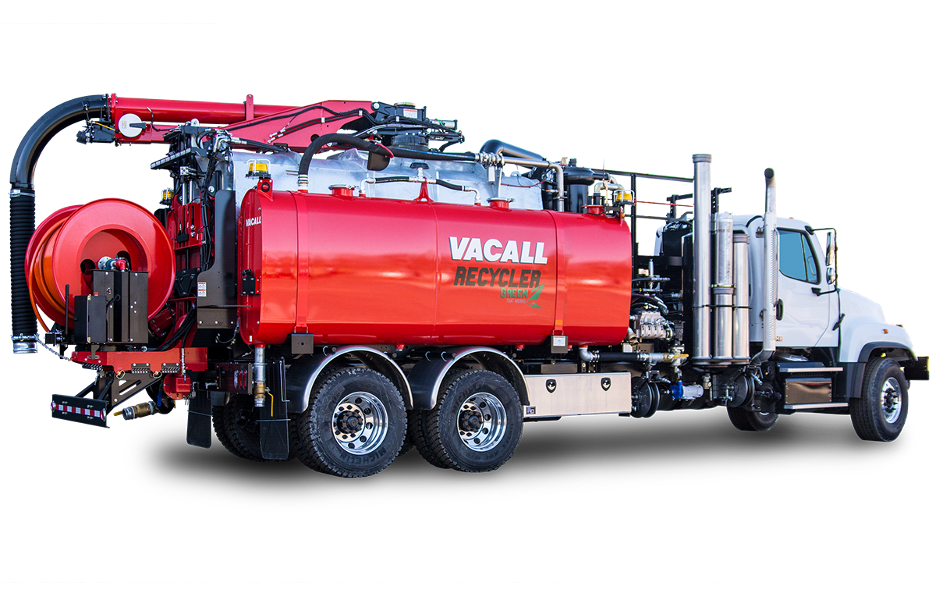 24 Sep

What Makes Super Sucker Vacuum Trucks Ideal for Cleaning Sewer Lines? Insights from a Sewer Line Cleaning Contractor in Hammond, Indiana

Sewer lines get dirty over time, and as a property owner, there's really nothing you can do to prevent that from happening. Sewer lines can eventually become so dirty that they no longer function properly. This is where sewer line cleaning services come into play.

Now, there are several ways to go about cleaning a sewer line. However, the best option is to use a Super Sucker vacuum truck. This is a large machine that is equipped with powerful hoses and vacuums, making it ideal for commercial and industrial sewer cleaning projects.

Are you interested in learning about the features that make the Super Sucker vacuum truck ideal for cleaning sewer lines? If so, you've come to the right place. This sewer line cleaning contractor in Hammond, Indiana is going to review them below.
Reasons to Use the Super Sucker for Sewer Cleaning
There is more than one way to clean a sewer. With that said, why should you choose the Super Sucker vacuum truck over other options? We are going to explain below.
Super-Powered Hose
First and foremost, these trucks come with a super-powered hose. This hydro jetting hose blasts water at an extremely high pressure, which breaks up grime on impact. Given its power, it can clean a sewer line in matter of a few minutes.
Super-Pressured Vacuum
In addition to its super-powered hose, these trucks are equipped with a super-pressured vacuum. This vacuum works alongside the hose, sucking up all debris as soon as it breaks loose. This allows your sewer line cleaning contractor in Hammond, Indiana to make quick work of the job.
Oversized Storage Tank
Up next is the Super Sucker's oversized storage tank. This tank connects directly to the vacuum, which helps keep things clean and efficient. Plus, because the tank is so large, it can be used to clean several sewer lines at once. This results in optimal productivity.
The Results of Failing to Clean a Sewer Line
Now that we've talked about what makes the Super Sucker vacuum truck so effective, let's talk about what might happen if you don't clean your sewer line in a timely manner.
One potential consequence is foul smells. The more residue that builds up on a sewer line, the more odorous it becomes. Over time, this can result in some truly terrible smells throughout your work area.
Another consequence is slow drainage. The more residue build-up there is, the less space there is for new sewage to pass through. This essentially slows down the flow of residue through the sewer line, which results in slow drainage. Unfortunately, this can eventually result in liquid pooling around the sewer opening. Not only can this create safety issues, but it can also halt productivity.
In extreme cases, the sewer line can become blocked off entirely. When this occurs, there's literally nowhere for the sewage to go. As a result, it sits at opening of the sewer, growing larger as time passes.
When this occurs, the area around your sewer opening becomes unusable. In some cases, the problem is even accompanied by a sewage backup as well. Should that occur, you'll have to deal with a truly mortifying and destructive situation. Rather than taking this risk, it's better to schedule routine services with a professional sewer line cleaning contractor in Hammond, Indiana.
Looking for a Sewer Line Cleaning Contractor in Hammond, Indiana?
Are you ready to have the sewer line cleaned at your commercial or industrial property? Looking for a sewer line cleaning contractor in Hammond, Indiana that uses Super Sucker vacuum trucks to perform this service? If so, GreenLine Environmental Solutions, LLC is the top choice.
Contact us today to schedule an appointment.