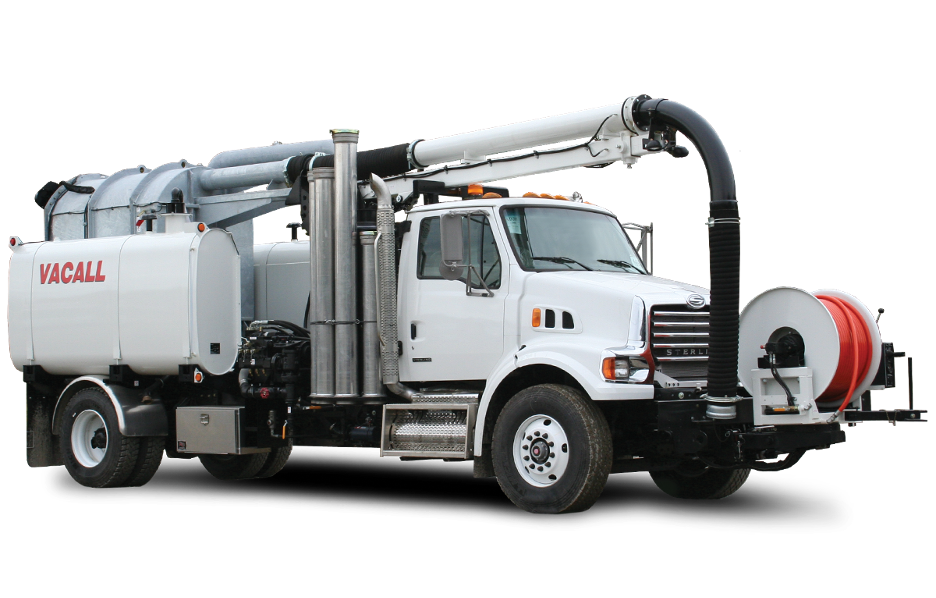 24 May

Need to Clean Your Sewer Line? Here Are the Benefits of Using a Super Sucker Vacuum Truck: Insights from a Sewer Line Cleaning Company in Hammond, Indiana

Today, there are many ways to go about cleaning an industrial sewer line. With that said, if you are looking to get the job done as efficiently as possible, there's only one solution: you should use a Super Sucker vacuum truck.

A Super Sucker vacuum truck utilizes hydro-jets and vacuums simultaneously. It makes extremely quick work of sewer line cleaning projects, allowing you to resume operations at your industrial site as quickly as possible.

Are you interested in learning about the benefits of using a Super Sucker vacuum truck? This sewer line cleaning company in Hammond, Indiana is going to review them below.
The Importance of Cleaning Sewer Lines Frequently
To keep industrial sewer lines functional, it's recommended that you clean them every six months or so. If you don't clean them this frequently, there are several problems that can arise. These include (but aren't limited to) the following:
Poor Smells
Over time, as sewer lines encounter more and more sewage, they become covered with excess gunk. This gunk eventually builds up to the point that it emits foul odors. Where do these odors end up? At the surface level of your industrial area, in a place where all your workers and visitors can smell them.
If you want to keep your industrial area smelling fresh, it's important to schedule regular services with a sewer line cleaning company in Hammond, Indiana that uses Super Sucker vacuum trucks.
Slow Drainage
Another issue you may encounter with dirty sewer lines is slow drainage. Drainage may slow down over time due to the line becoming narrower when debris builds up.
Until you clean your sewer line, this problem will only grow worse over time. Eventually, it will reach a point where further sewage can't drain at all.
No Drainage
We just mentioned that a sewer line can become clogged to the point that it doesn't allow any further sewage to drain. When this occurs, you may have to deal with standing water by the edge of the drain.
Standing water can create all sorts of problems in industrial areas. Not only can it halt production, but it can also pose a safety hazard.
Sewage Backup
In extreme cases, sewage can back up into the area where it came. When this happens, it presents itself as an odorous and potentially toxic grime. Not only can this set production back at your industrial site, but it might even cause damage to your work area.
How the Super Sucker Vacuum Truck Allows for Efficient Services
The Super Sucker vacuum truck offers several features that allow sewer line cleaning companies in Hammond, Indiana to work as efficiently as possible.
First off, it features a hydro-jetting device. This snakes down into sewer lines while simultaneously blasting away internal grime. It can separate grime from sewer line walls in mere seconds.
While it's doing this, the machine's high-powered vacuum is also in operation. This sucks up grime the moment it is separated from the sewer line walls, allowing for incredible efficiency.
Lastly, these machines feature a large storage tank that can handle a great deal of grime at once. Because of this, it doesn't need to be emptied as frequently, which reduces downtime and improves productivity.
Looking for a Sewer Line Cleaning Company in Hammond, Indiana?
Are you interested in having your sewer line cleaned by the professionals? Looking for a sewer line cleaning company in Hammond, Indiana that uses Super Sucker vacuum trucks? If so, look no further than GreenLine Environmental Solutions, LLC.
Contact us today to learn more about the benefits.