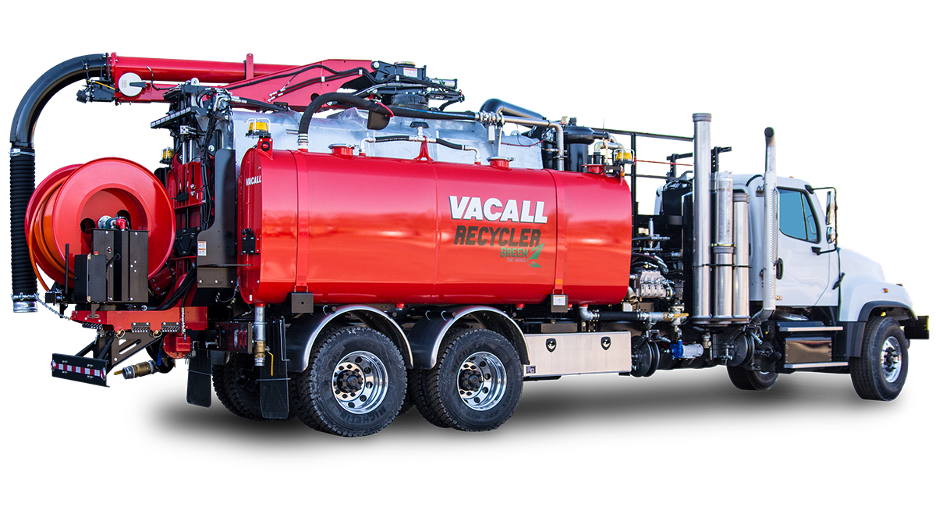 09 May

Need to Clean Your Catch Basin? Here Are the Benefits of Using a Super Sucker Vacuum Truck: Insights from a Catch Basin Cleaning Company in Arlington Heights, Illinois

Catch basins are key to keeping large and cumbersome objects out of sewer systems. However, because they're constantly inundated with sewage, they're bound to get dirty. This is why they need to be cleaned every few months.

Now, the question is: how do you go about cleaning catch basins? There are numerous methods that can be used today. However, the ideal method is to use a Super Sucker vacuum truck.

Are you interested in learning about the unique features of these trucks that make them so effective? If so, you've come to the right place. This catch basin cleaning company in Arlington Heights, Illinois is going to discuss below.
Why Is It Important to Clean Catch Basins?
First, you might be wondering: why is it important to clean catch basins? What are the consequences of failing to clean them? They include the following:
Dirty Catch Basins Can Emit Bad Smells
Dirty catch basins are essentially caked with grime. As you might expect, this grime carries a foul odor. The more grime that builds up, and the longer it sits on the catch basin, the stronger its odor is going to become. Therefore, if you want to avoid foul smells, you'll want to schedule regular services with a catch basin cleaning company in Arlington Heights, Illinois.
Dirty Catch Basins Can Cause Slow Drainage
Not only do dirty catch basins smell bad, but they also have the potential to slow down drainage. This is because the dirtier they become, the less space they provide for water to flow through. In essence, they become clogged, which prevents water from moving through them at an optimal speed.
Slow drainage is undoubtedly an issue, as it can slow down productivity at industrial sites. It can also create a slipping hazard that could result in injuries.
Dirty Catch Basins Can Result in Pooling Water
When catch basins first get dirty, they cause slow drainage. However, as they become dirtier and dirtier over time, they have the potential to stop drainage entirely. In short, they can cause water to pool around them.
When this occurs, there's no option but to have the catch basin cleaned. Emergency catch basin cleaning services are not only more expensive, but they also bring your productivity to a halt. With that said, you'll want to do everything you can to avoid it.
What Makes the Super Sucker Vacuum Truck a Great Option for Cleaning Catch Basins?
Now, what makes Super Sucker vacuum trucks such a great option for cleaning catch basins? It's all about their unique features, which include the following:
High-Powered Hose
The Super Sucker's high-powered hose blasts water at an extremely high rate. This allows it to rip grime off the sides of catch basins in seconds' flat.
High-Pressure Vacuum
In addition to its high-powered hose, the Super Sucker vacuum truck also possesses a high-pressure vacuum. This vacuum runs while the hose is blasting away residue. Because of this, it's able to suck up loose grime as soon as it's knocked loose.
Large Storage Tank
Finally, the Super Sucker vacuum truck is equipped with a large storage tank that holds substantial amounts of waste. This allows catch basin cleaning companies in Arlington Heights, Illinois to complete large-scale projects without having to empty out the tank. This, in turn, results in minimal downtime and optimal productivity.
Looking for a Catch Basin Cleaning Company in Arlington Heights, Illinois?
Do you need to have your catch basin cleaned? If so, and if you're looking for a catch basin cleaning company in Arlington Heights, Illinois that uses Super Sucker vacuum trucks, GreenLine Environmental Solutions, LLC is the top choice.
Contact us today to schedule a service.