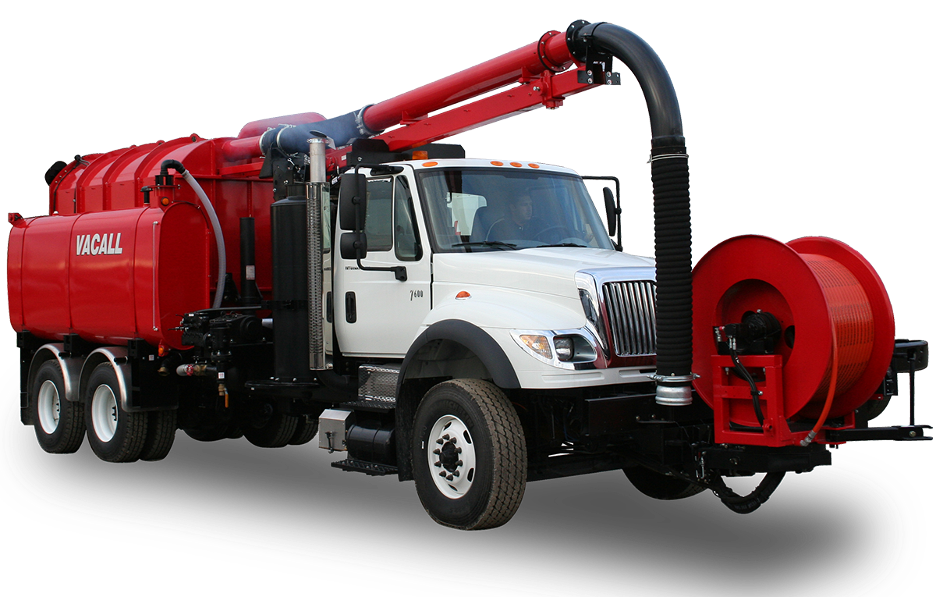 09 Nov

Clean Your Catch Basins Efficiently with a Super Sucker Vacuum Truck: Insights from a Catch Basin Cleaning Company in Elgin, Illinois

Want to get the absolute most out of your sewer system? If so, it's important to keep your catch basins clean. Your catch basins are responsible for keeping large items out of your sewer system, and therefore, they help to reduce clogs within the sewer system.

Naturally, this means that your catch basin can become dirty over time. If you don't clean it regularly, it will eventually result in issues.

Now, how do you go about cleaning catch basins? There are several options that can be utilized. However, of all the options available, the most effective option is to use a Super Sucker vacuum truck.

A Super Sucker vacuum truck is a large machine that's equipped with high-pressure hoses and high-powered vacuums. It can be used to clean catch basins quickly and efficiently, allowing for minimum downtime and optimal productivity.

Are you interested in learning more about the process and benefits that come from using a Super Sucker vacuum truck? This catch basin cleaning company in Elgin, Illinois is going to discuss some of the key things you should know below.
Why Is It Important to Clean Catch Basins?
First, let's highlight the importance of cleaning catch basins in the first place. Why should you put a priority on doing so? Simply put, cleaning catch basins will ensure that they don't become clogged.
If a catch basin does become clogged, water and other residue will back up around it, creating a dangerous and unsanitary area. Not only will this area be a danger for workers and other individuals passing by, but it will also have the potential to contaminate the surrounding area.
The affected area won't be usable, which can stifle productivity at your property. To avoid, this, it's recommended that you schedule services with a catch basin cleaning company in Elgin, Illinois every few months. Their Super Sucker vacuum truck will clear out any debris, allowing things to flow freely.
Why Are Super Sucker Vacuum Trucks Great for Catch Basin Cleaning?
The Super Sucker vacuum truck isn't the only machine you can use to clean catch basins. However, it is regarded as the best option available. How does the Super Sucker vacuum truck get the job done so efficiently? We're going to explain below.
By Utilizing a Super Strong Vacuum
One component in the Super Sucker's ability to quickly and efficiently clean drain basins is its super strong vacuum. This vacuum runs during the entirety of the Super Sucker's operation, sucking up loose debris as soon as it's blasted away from the surface of the basin. Because of this, your catch basin cleaning company in Elgin, Illinois can get the job done quickly.
By Making Use of a Jet Stream of Water
Not only does the Super Sucker vacuum truck have an incredibly strong vacuum, but a jet stream of water as well. This water blasts away residue inside the basin, removing any built-up debris. It works in tandem with the vacuum to ensure that the basin is cleaned in the most efficient manner possible.
By Not Creating a Mess
Many catch basin cleaning methods have the potential to leave a mess behind. However, catch basin cleaning companies in Elgin, Illinois that use Super Sucker vacuum trucks can avoid this. Because these trucks send their hoses down inside the catch basin, all the mess is dealt with below the surface. Therefore, there's no need to clean up the area around the catch basin after the cleaning has been completed.
Looking for a Catch Basin Cleaning Company in Elgin, Illinois?
Hoping to clean your catch basins in as rapid and efficient a manner as possible? If so, and if you're looking for a catch basin cleaning company in Elgin, Illinois that uses Super Sucker vacuum trucks, look no further than GreenLine Environmental Solutions.
Contact us today to learn more about our process.