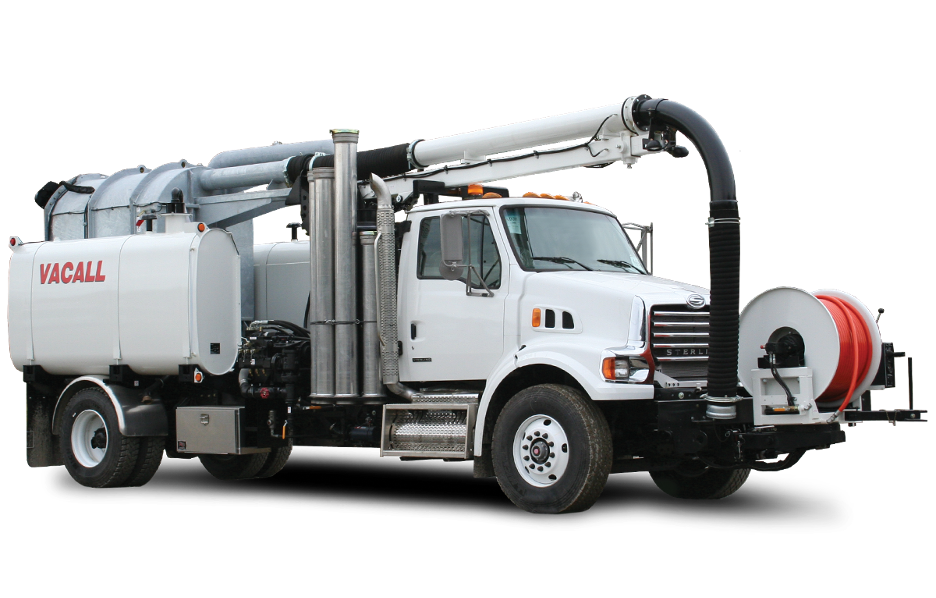 09 Oct

Should You Use a Super Sucker Vacuum Truck to Clean Catch Basins? Insights from a Catch Basin Cleaning Company in Chicago Heights, Illinois

Catch basins are vital to keeping large items out of sewer lines. However, much like sewer lines, catch basins are also prone to getting dirty. When they do become dirty, they can block the flow of sewage, resulting in backups.

That is why it's important to clean your catch basins on a regular basis. Doing so will free up space for sewage to flow through, which helps ensure that your property remains clean and functional.

You can clean catch basins in a variety of ways. However, if you want to ensure that the job is done right, it's best to use a Super Sucker vacuum truck. Are you interested in learning why? This catch basin cleaning company in Chicago Heights, Illinois is going to explain below.
Why You Need to Clean Your Catch Basins on a Regular Basis
The purpose of catch basins is to prevent large items from making their way down into sewer lines. Because of this, they regularly encounter a wide range of different substances and objects. These can get trapped inside the catch basins, resulting in more and more accumulation and blockages over time.
If you don't clean your catch basins and remove these blockages, the basins will eventually prevent sewage from flowing through them. This will result in pooling water, slow drainage, poor smells, and a range of other problems.
The next time there's a situation where a good deal of water and sewage need to flow into the sewer at one time, a dirty catch basin will prevent it from doing so. This can result in flooding, which, in turn, can result in safety issues.
In essence, it's important to partner with a reputable catch basin cleaning company in Chicago Heights, Illinois that uses Super Sucker vacuum trucks. If your catch basins are not properly cleaned, it can lead to a snowball effect that affects your entire work area. This snowball effect can cost you time, money, and hassle, which is why it's imperative that you stay on top of your catch basin maintenance needs.
What Makes the Super Sucker Vacuum Truck Adept at Cleaning Catch Basins?
As we mentioned briefly above, there are several ways to go about cleaning catch basins. But the question is: what makes the Super Sucker vacuum truck so adept at it? To give you a better understanding, we are going to highlighting the machine's various components below.
Super-Powered Hose
Super Sucker vacuum truck machines make use of hydro jetting as a means of blasting grime off catch basins and other entities. More specifically, they use super-powered hoses that remove all types of debris from catch basins upon impact. These high-powered hoses allow catch basin cleaning companies in Chicago Heights, Illinois to clean catch basins quickly and efficiently.
High-Pressure Vacuum
It's not just the super-powered hose that makes a difference — it's the high-pressure vacuum as well. This vacuum works in tandem with the hose, sucking up loose debris as soon as it's knocked loose by the hose. Together, these two entities allow for a quick and effective cleaning.
Large Storage Tank
The Super Sucker vacuum truck is also equipped with a large storage tank, allowing it to suck up a large volume of debris at one time. This allows it to clean the entire catch basin in one single pass in many cases, resulting in minimal downtime on your property.
Looking for the Best Catch Basin Cleaning Company in Chicago Heights, Illinois?
Are you ready to have your catch basins professionally cleaned? If so, and if you're looking to partner with a catch basin cleaning company in Chicago Heights, Illinois that uses Super Sucker vacuum trucks, look no further than GreenLine Environmental Solutions, LLC.
Our crew has cleaned countless catch basins throughout the Chicago Heights area with our highly effective Super Sucker vacuum trucks. Regardless of the current condition of your catch basin, we can provide a solution. Contact us today to request a free estimate.