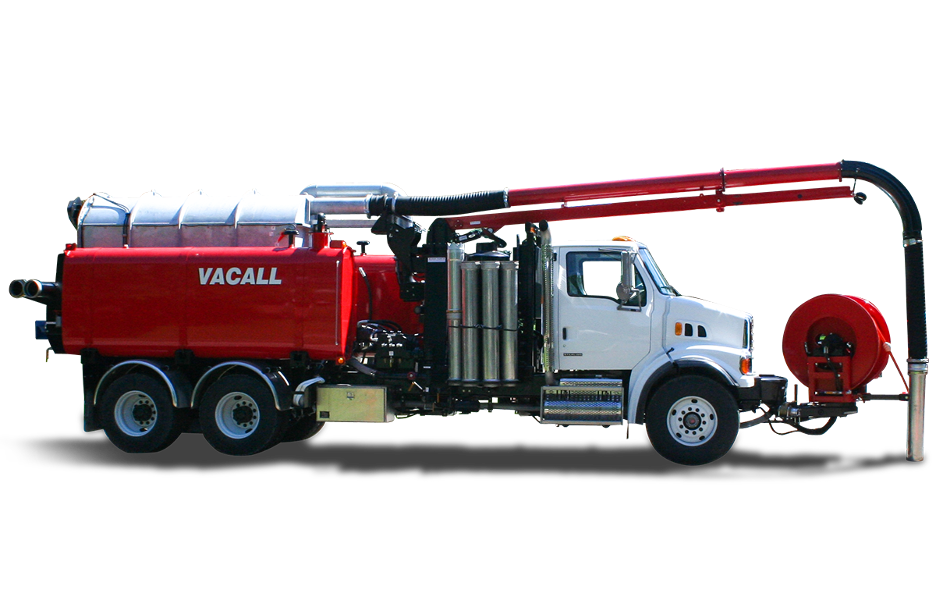 09 Aug

The Benefits of Using a Super Sucker Vacuum Truck to Clean a Catch Basin: Insights from a Catch Basin Cleaning Company in Elkhart, Indiana

If your sewer system is going to function to the best of its capabilities, you're going to need to install catch basins. Catch basins allow water and other sewage to pour down through them, while also catching large items that sewers struggle to handle.

While catch basins provide multiple benefits, the nature of their purpose causes them to get dirty relatively quickly. If they become too dirty, clogs can eventually form, making it difficult for water to flow through them. That is why it's important for commercial property owners to have their catch basins cleaned regularly.

You can clean catch basins using a variety of different methods. However, the most effective option is to use a Super Sucker vacuum truck.

Are you interested in learning about the benefits of using a Super Sucker vacuum truck to clean your catch basin? If so, you've come to the right place. This catch basin cleaning company in Elkhart, Indiana is going to review them below.
First: Why Is It Important to Clean Your Catch Basins?
Now, you might be wondering why it's important to clean catch basins in the first place? Simply put, a dirty catch basin is very vulnerable to clogs. When it becomes clogged, it won't be able to do its job properly.
Not only will a clogged catch basin prevent water and residue from flowing down through it, but it will also cause past residue to rise into the area around the basin as well. Unfortunately, as any catch basin cleaning company in Elkhart, Indiana knows, this can result in re-contamination — not to mention severe flooding.
Once flooding and re-contamination occur, all sorts of problems can follow. Grass can be destroyed, possessions can be ruined, and the area can become dangerous in general, among other issues.
In What Ways Does the Super Sucker Thrive at Cleaning Catch Basins?
As we've noted, there are all sorts of ways to clean catch basins. And as we've also noted, the Super Sucker reigns supreme. But the question is: what makes the Super Sucker vacuum truck so effective when it comes to catch basin cleaning? We are going to explain below.
It Employs a High-Pressure Vacuum
We'll begin by discussing its high-pressure vacuum. Catch basin cleaning companies in Elkhart, Indiana that use Super Sucker vacuum trucks can make quick work of large basins, cleaning out large amounts of wet debris in just minutes. No other basin cleaning machine offers the level of vacuum power offered by the Super Sucker.
Its Possesses a High-Powered Hose
In addition to its high-pressure vacuum, the Super Sucker also possesses a high-powered hose. This is used to blast water at the catch basin from a variety of angles, which removed all the grime and residue that has accumulated inside the catch basin. As the hose is blasting residue away, the accompanying vacuum sucks the residue up, making the process quick and efficient.
It Doesn't Create a Mess
Finally, the Super Sucker doesn't create a mess. Due to the way its hose directs residue into its storage tank, it doesn't leave any grime behind. In fact, there's not even a risk of basin residue being left on the ground around the basin. This is not true of many other basin cleaning methods.
If you would like to learn more about the features of the Super Sucker vacuum truck, do not hesitate to contact your local catch basin cleaning company in Elkhart, Indiana.
Looking for a Professional Catch Basin Cleaning Company in Elkhart, Indiana?
Are you ready to have your catch basin cleaned by the professionals? If so, you've come to the right place. GreenLine Environmental Solutions is the company to call.
As the top-rated catch basin cleaning company in Elkhart, Indiana, we have worked with countless property owners throughout the area. Regardless of the size and condition of your catch basin, we can get the job done right. Contact us today to request a free estimate.