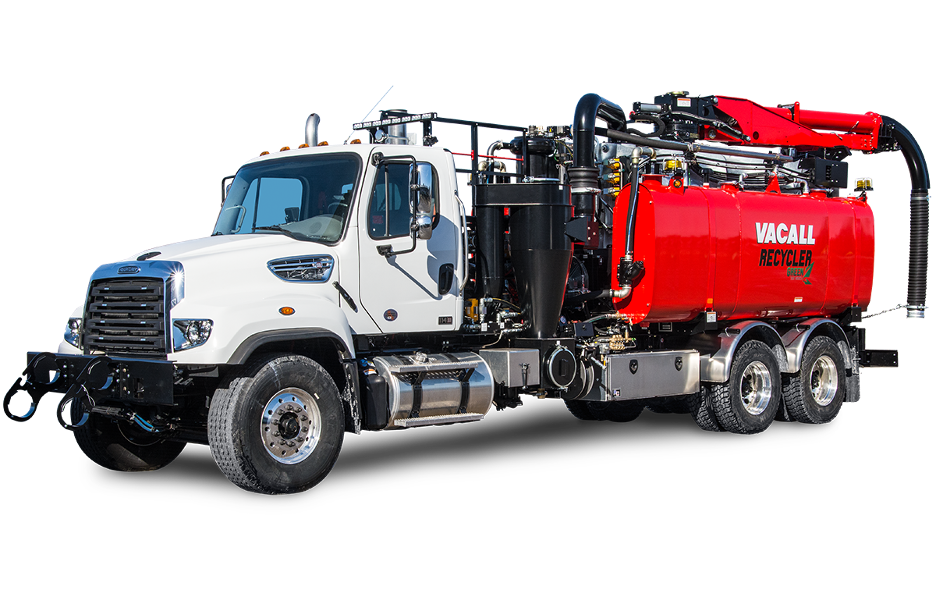 09 Jul

Reasons to Clean Out a Sewer Line with a Super Sucker Vacuum Truck: Insights from a Sewer Line Cleaning Company in Aurora, Illinois

At large industrial areas, it's not uncommon for excess sludge and waste to accumulate within the sewer system. As an industrial property owner, if you want to ensure that your sewage system remains functional, it's important to have it cleaned out on a consistent basis.

There are several ways to remove sludge from a sewer. However, the most efficient of options is to use a Super Sucker vacuum truck.

The Super Sucker vacuum truck is equipped with high-powered hoses and an enlarged storage tank, among other features. Companies that use it can clean out sewer lines quickly and efficiently. Are you interested in learning more about it? This sewer line cleaning company in Aurora, Illinois is going to discuss everything you'll need to know below.
What Can Happen When You Don't Clean Your Sewer Line?
Failing to clean your sewer line can have several negative consequences. These include the following
It Can Cause Water to Drain Slowly
Failing to have your sewer cleaned at an industrial property can lead to blockages that cause water to drain slowly. This is a problem that only gets worse over time. If you are dealing with slow drains, it's best to contact a sewer line cleaning company in Aurora, Illinois to quickly clear the blockage with a Super Sucker vacuum truck.
It Can Cause Water to Pool
If sewer line clogs worsen, they can cause water to pool above the drains. This is because the water doesn't have enough space to flow through, and naturally, it accumulates above the drain as opposed to inside of it. This can make it difficult to work in certain areas, and it can also pose a safety hazard.
It Can Result in Sewage Backup
In extreme cases, severe clogs can cause sewage to backup into your drains. This can result in a disgusting and toxic mess that often costs thousands of dollars to clean up. That is why, if you notice water going down your drains slowly, you should call the professionals right away. A backup could be right around the corner.
It Can Result in Foul Smells
A lack of sewer line maintenance can also result in foul smells. After all, the more sewage that accumulates within a sewer, the more potent the smell will be.
Why Is the Super Sucker Vacuum Truck the Best Option?
As we mentioned above, there are several different cleaning methods that a sewer line cleaning company in Aurora, Illinois can use. However, the best and most effective method is to use a Super Sucker vacuum truck. These machines are specifically designed to clean out sewers in a quick and efficient manner.
These machines utilize not only high-powered vacuums, but also long, high-pressure hoses. The hoses are sent down into the sewer, which blast away residue. The water hose is followed by the vacuum hose, which sucks up all the loose debris and directs it to the machine's storage tank.
In essence, sewer line cleaning companies in Aurora, Illinois that use Super Sucker vacuum trucks can carry out the cleaning process all at once. They can make quick work of even the most severe sewage blockages. The sooner the job is finished, the sooner you can result your business operations.
Looking for the Best Sewer Line Cleaning Company in Aurora, Illinois?
If you want to avoid sewer-related issues at your industrial property, it's important to have your sewer line cleaned on a regular basis. Are you ready to have yours cleaned? If so, if you're looking for a sewer line cleaning company in Aurora, Illinois that uses Super Sucker vacuum trucks, look no further than GreenLine Environmental Solutions.
We use our Super Suckers trucks to clean sewer systems all throughout the Aurora area. Regardless of the size of your sewer system, we can get it cleaned and functioning in no time. Contact us today to schedule an appointment.