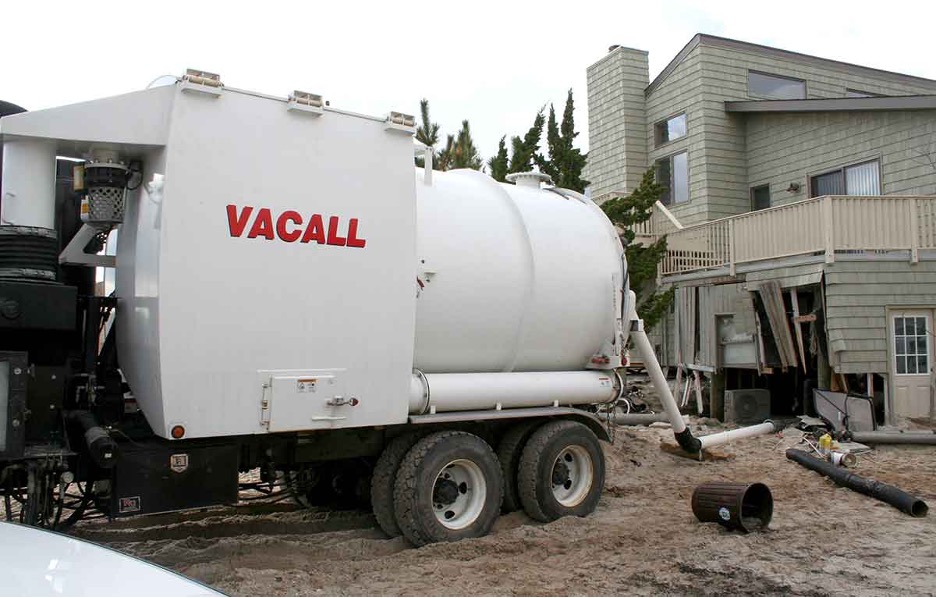 24 Mar

What Are the Main Features of the Vacall AllVac? Insights from a Vacuum Truck Company in Hammond, Indiana

From public roads to industrial complexes and more, there are many areas need to be cleaned on a regular basis. The issue, however, is that it's not always easy to clean these areas in a quick and efficient manner. This is where the Vacall AllVac comes into play.

The Vacall AllVac is a high-powered vacuum truck that's equipped with a variety of beneficial features, making it perfectly suited for many types of cleanup jobs. Are you interested in learning about its main features? This vacuum truck company in Hammond, Indiana is going to review them below.
The Features of the Vacall AllVac
The Vacall AllVac isn't just any vacuum truck. It's the best vacuum truck on the market today, and it offers several features. These include the following:
A Complex Filtration System
Of all the features the AllVac possesses, one of the most impactful is its filtration system. This complex filtration system does an exceptional job of keeping out debris, allowing the machine to work as efficiently as possible.
The system consists of three major components: a dual pre-filter, an air cannon cleaner, and a bag filtration mechanism.
Whereas the pre-filters keep bulky items out of the filtration system, the air cannon cleaner clears the inside of the system, while the bag filtration system ensures that air volume remains at maximum capacity.
Altogether, these components allow the system to run as efficiently as possible. They ensure not only the highest vacuum pressure possible, but the most consistency as well. In short, any vacuum truck company in Hammond, Indiana that uses the Vacall AllVac will be able to get the job done quickly.
An Extremely Powerful Blower
As was just noted, the machine's filtration system is designed to produce the most powerful pressure possible. As such, the machine's blower can pick up any waste in its near vicinity.
At its peak, it creates 28" Hg of vacuum power and 5760 CFM of air volume. That's superb power for a vacuum truck, and it ensures the most efficient cleanup possible for your vacuum truck company in Hammond, Indiana.
A Safe and Functional Tailgate
Another great feature of the AllVac is its safe and functional tailgate. This tailgate is textured to provide ultimate traction. Plus, with a hydraulic-controlled door, it can be operated with ease.
Tough, Poured-in Gaskets
Another noteworthy feature of this truck is that it's poured-in gaskets. In other words, these gaskets are extremely tough, as they're designed to resist the effects of both corrosive substances and direct physical trauma for decades.
Enlarged Dump Chutes
The Vacall AllVac features oversized dump chutes, which are rounded at the end so that all sorts of substances can be taken into the tank. they are designed to accommodate just about any type of waste the machine comes across.
There Are Few Substances That the AllVac Can't Clean
Although the Vacall AllVac can't clean all substances, there are very few that it can't clean. It easily handles everything from dust to dirt to mud to corrosive chemicals to street sludge and more.
This is beneficial in that it allows the Vacall AllVac to be used continuously. Any vacuum truck company in Hammond, Indiana that uses it will be able to clear out an area quickly.
Looking for the Premier Vacuum Truck Company in Hammond, Indiana?
All these great features of the Vacall AllVac work together to make this machine the best in the industry. Are you interested in partnering with a vacuum truck company in Hammond, Indiana that uses the Vacall AllVac? If so, you've come to the right place — GreenLine Environmental Solutions is the company to call.
Contact us today to learn more about our services.