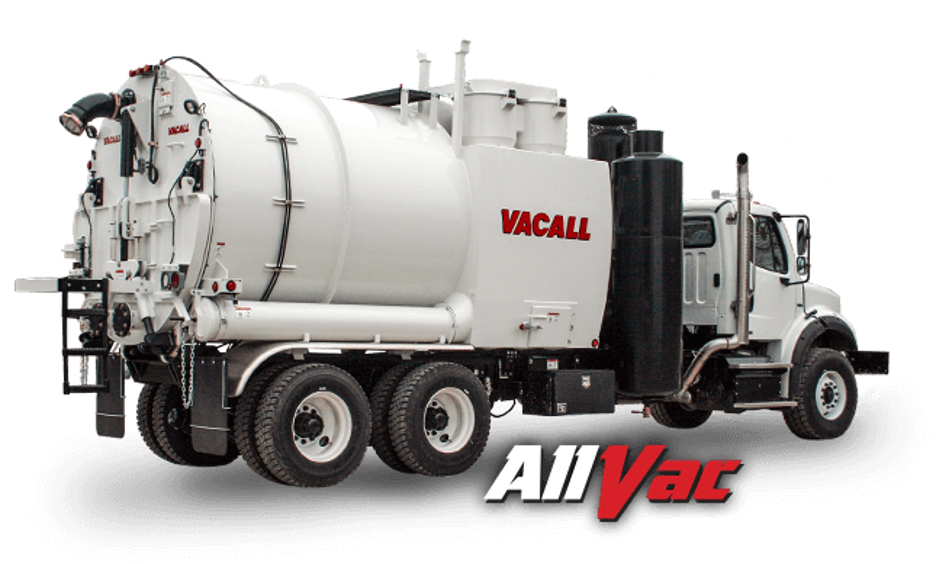 09 Mar

How Can the Vacall AllVac Benefit Your Cleanup Project? Insights from a Sewer Line Cleaning Company in Burbank, Illinois

When cleaning up an industrial area, quickness and efficiency are highly important. After all, industrial areas are large, and a cleanup project can be extremely time consuming if you do not use the proper equipment.

Fortunately, there's a machine that's designed to clean up industrial waste at a rapid pace: the Vacall AllVac, which is best vacuum truck in the market today. Are you interested in learning how the Vacall AllVac can benefit your cleanup project? This sewer line cleaning company in Burbank, Illinois is going to explain below.
High-Powered Blower Mechanism
The AllVac is extremely powerful. In fact, it's capable of vacuuming up every speck of residue in a single pass. It handles all types of substances, including street waste, food waste, corrosive substances, dirt, and much more.
When operating at maximum capacity, it supplies 28" Hg of air pressure and 5760 CFM of air volume. This is made possible by its filtration system, which is optimized to reduce improper intake as much as possible.
Even if the area you're cleaning is covered in numerous substances, it won't be a problem — your local sewer line cleaning company in Burbank, Illinois can get the job done by using the Vacall AllVac.
Three-level Filtration System
The AllVac's filtration system offers three levels of filtration, each of which is designed to optimize the system's overall performance.
The first level we'll discuss is the pre-filter. The pre-filter is essentially like the first line of defense. It keeps out all large foreign substances, which takes stress off the other mechanisms inside the filtration system.
Next up is the air cannon. The air cannon provides a steady stream of air, ensuring that there are no down moments when the AllVac is being operated by your sewer line cleaning company in Burbank. In other words, it maintains consistency.
The last level we'll discuss is the bag filtration system. This consists of a series of bags, all of which work together to create the most precise and efficient filtration possible.
State-of-the-Art Tailgate
Another major feature of the Vacall AllVac is its state-of-the-art tailgate. This consists of a textured platform, a textured ladder, and a hydraulic-driven tailgate door. While the textured platform and ladder help to reduce slippage and increase safety, the hydraulic-driven door allows for easy opening and closing.
In addition to those features, it also has poured-in gaskets. These gaskets are extremely tough, and they ensure that liquids don't leak out of the system over time.
Extreme Durability
The Vacall AllVac isn't the type of machine that you use for a few years and then put out of use. This machine is designed to thrive for the long-haul.
With many of its components made from heavy-duty steel, this machine is highly resistant to both direct physical trauma and long-term weathering. It's also highly resistant to corrosion and rust.
In addition, it can handle any substances that needs to be removed from a sewer line. This includes corrosive substances, acidic substances, and much more.
If durability is of concern to you, the Vacall AllVac will undoubtedly make you happy. When properly maintained, it's designed to serve any sewer line cleaning company in Burbank, Illinois for well over a decade.
Looking for the Top-Rated Sewer Line Cleaning Company in Burbank, Illinois?
As you are now aware, the Vacall AllVac offers a wide variety of benefits. Are you interested in patterning with a company that uses it? If so, GreenLine Environmental Solutions is the company to call.
As the top-rated sewer line cleaning company in Burbank, Illinois, our technicians are here to help keep your sewer line flowing properly. Contact us today to request a free quote.