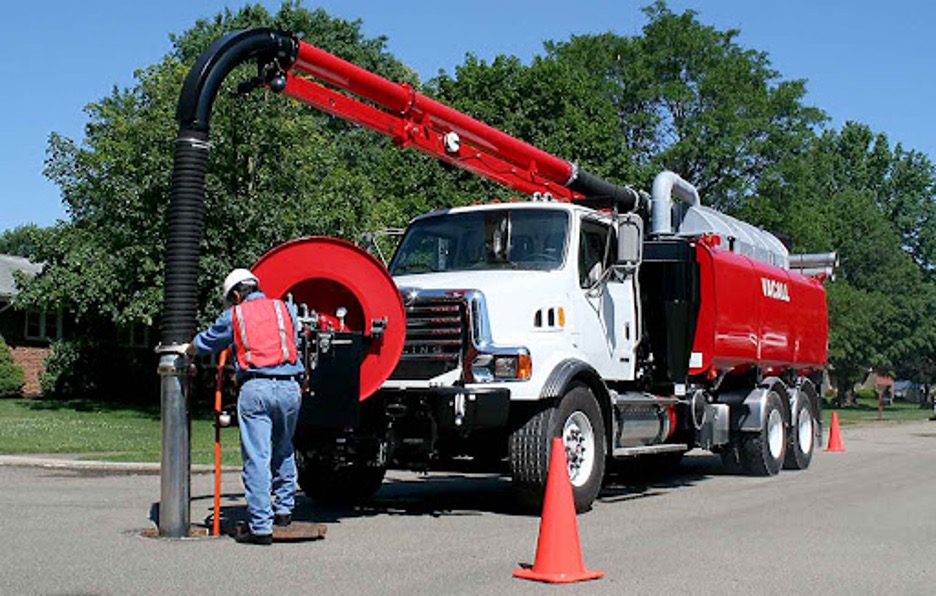 24 Dec

The Power of the Vacall AllJetVac: Insights from a Sewer Line Cleaning Company in Hammond, Indiana

There are a few different methods that can be used to clean a sewer line. However, of all the sewer cleaning methods that are out there, sewer jetting is the most effective one.

Sewer jetting involves spraying high-powered jets of water at the inside of the sewer line. The pressure of these jets quickly breaks apart internal residue, leaving the sewer line clean.

While there are several sewer jetting machines on the market today, there's one that stands above the rest: the Vacall AllJetVac. Are you interested in learning about the specifics of the AllJetVac and how it can be used to effectively clean a sewer? If so, you've come to the right place. This sewer line cleaning company in Hammond, Indiana is going to discuss everything you'll need to know below.
Several Power Modules to Serve You
The AllJetVac can be used on all types of sewer lines, allowing us to quickly clean small lines, large lines, and everything in between. This is due to its array of power modules.
These modules are equipped with high-powered hydro jetting systems, plus highly effective displacement blowers. This allows them to get down and out of a sewer line in minimal time.
The smallest power module offered by the AllJetVac supplies 16 inches hg of vacuum power. The largest module, on the other hand, supplies 27 inches hg of vacuum power. These comprise only two of the many modules available.
As for the pressure supplied by the hydro jetting system, this spans from 50 gpm to 120 gpm, and it provides a total psi of 3000.
What does all this mean? It means that there isn't a sewer line that the AllJetVac can't clean. If your local sewer line cleaning company in Hammond, Indiana uses the AllJetVac, they'll be able to clean your sewer quickly and efficiently.
A Highly Durable Storage Container
Not only does the AllJetVac provide a top-notch system of power modules, but it also offers a highly durable storage tank. Made from galvanized steel, this ovular tank withstands everything from rain to snow to salt to physical trauma and more.
Due to its ovular shape, it keeps its contents from splashing around, allowing for the cleanest experience possible. Barring any major events, this tank will last for decades.
A Massive Water Tank
One of the best things about the AllJetVac is that it doesn't require a water hookup. Because it features a massive water tank, it's capable of bringing a day's worth of water wherever it travels. In essence, this truck can be used in all areas, regardless of how remote they are.
Its water tank sits toward the top of the vehicle, allowing it to avoid kicked-up rocks and other debris from the road. Due to its size, your Hammond sewer line cleaning company can use this machine to complete multiple projects without having to stop for a refill.
A Highly Flexible Boom
The last feature we're going to discuss is the machine's highly flexible boom. This connects the vacuum to the storage tank, allowing the machine to work from a variety of different angles. Few machines provide the level of flexibility and versatility provided by the AllJetVac.
Looking for the Top-Rated Sewer Line Cleaning Company in Hammond, Indiana?
Are you dealing with clogs or blockages within your sewer line? If so, and if you're looking for the top-rated sewer line cleaning company in Hammond, Indiana, we here at GreenLine Environmental Solutions are the people to call.
Using the Vacall AllJetVac, we can ensure that your sewer line is as clean and functional as possible. Contact us today at (219) 886-2000 to schedule an appointment.