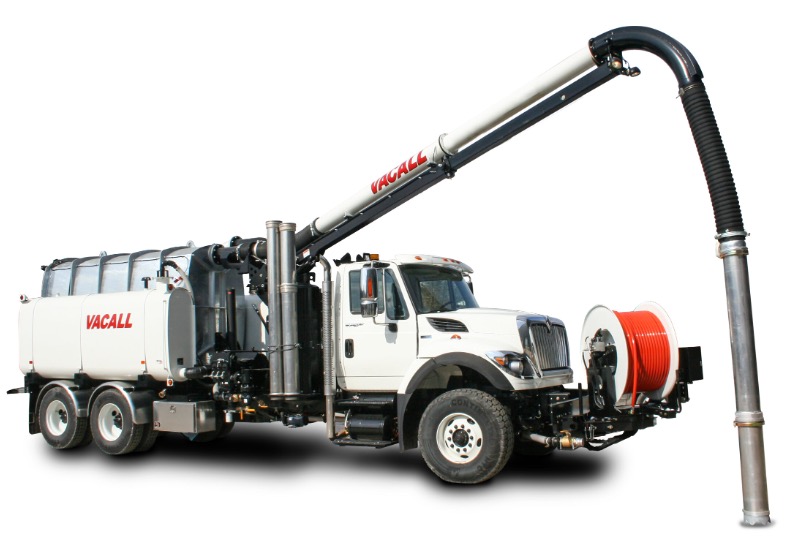 09 Dec

How Does the Vacall AllJetVac Work? Insights from a Hydro Jetting Company in Rockford, Illinois

As you can probably imagine, sewer lines are almost perpetually exposed to grime and residue, making them highly prone to clogs and blockages. As such, sewer line cleaning is a necessary chore.

There are many ways to clean a sewer line — some of which are more effective than others. Of all the cleaning methods in existence, perhaps none is more effective than hydro jetting. This is a process in which high-pressure streams of water are used to break apart residue within the sewer line. It's capable of reaching every part of the line, leaving it nearly spotless by the end of the cleaning.

There are many different hydro jetting machines that are used today. However, if you're looking for the best of the best, you'll want to partner with a hydro jetting company in Rockford, Illinois that uses the Vacall AllJetVac. Are you interested in learning how this machine works? We're going to discuss below.
The Operation of the Vacall AllJetVac
First, let's discuss the operation of the AllJetVac. The Vacall AllJetVac is a truck that contains a variety of sewer cleaning entities. These include a hydro jetting system, a storage tank, a water tank, a telescoping boom, and a high-pressure vacuum. These many components work together to thoroughly clean out sewer lines.
It all starts with the hydro jetting hose. Your local Rockford hydro jetting specialist will place this at the top of the sewer line, then slowly and carefully lower it down the line. As it moves down, it sprays high pressure water that breaks up all residue that has built up inside the sewer line. As this residue is broken loose, it's almost immediately sucked up by the machine's vacuum. From there, the residue passes to the storage tank.
Once the hose reaches the bottom of the line, it's slowly brought back up. As it travels, it breaks apart all remaining residue, leaving the sewer line clean after just a single pass in most cases.
The Advantages of the Vacall AllJetVac
The Vacall AllJetVac offers several advantages when compared with other sewer cleaning methods. These advantages include:
Doesn't Leave a Mess
When it comes to sewer rods, drain snakes, and the like, there's almost always bound to be a mess left behind. However, this isn't true of the AllJetVac. Due to the nature of its hose and vacuum, it's able to clean itself before being brought out of the line. In essence, hydro jetting companies in Rockford, Illinois that use the Vacall AllJetVac offer a more sanitary service.
It's Highly Efficient
Because the AllJetVac can clean a sewer line in a single pass, it's extremely efficient. It can break apart residue almost as soon as it makes impact, allowing it to complete several jobs in a short amount of time.
Saves Money
As was just noted, the AllJetVac works at an exceedingly fast pace. This allows hydro jetting companies in Rockford to finish jobs quickly, allowing them to serve more customers in a single day. Because these companies can take on more jobs, they're able to charge less per job, which ultimately results in savings for the customer.
Looking for a Professional Hydro Jetting Company in Rockford, Illinois?
As you can see, there are several benefits that comes with using the Vacall AllJetVac. Not only does this machine quickly and efficiently remove grime and residue from sewer lines, but it also ensures cleanliness, leaving your property sanitary.
Are you interested in utilizing the Vacall AllJetVac? If so, and if you're looking for a professional hydro jetting company in Rockford, Illinois, GreenLine Environmental Solutions has you covered. Contact us today at (800) 755-2510 to get started.