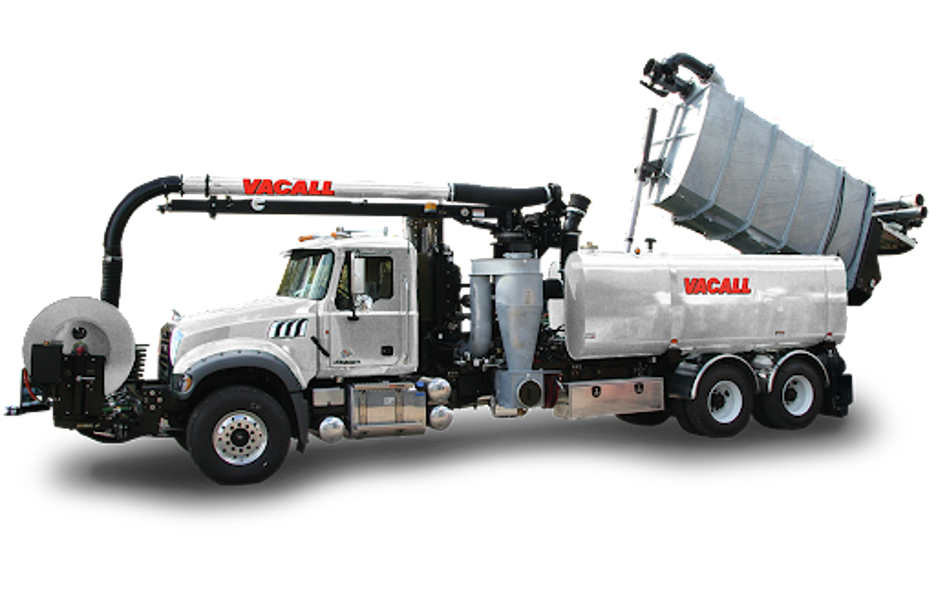 24 Nov

Benefitting from the Vacall AllJetVac: Insights from a Sewer Line Cleaning Company in Elgin, Illinois

Over time, as a sewer line sees more and more use, it's likely to take on clogs and blockages. When these clogs and blockages start to present themselves, there's only one thing you can do: have your sewer line cleaned.

There are several different methods for cleaning a sewer line. However, one method stands out above the rest. That method is known as hydro jetting, which becomes even more effective when carried out with the Vacall AllJetVac.

Are you looking for a sewer line cleaning company in Elgin, Illinois that utilizes the Vacall AllJetVac? Interested in learning about the unique features of the Vacall AllJetVac? We're going to discuss everything you'll need to know below.
Offers an Array of Power Modules
It doesn't matter whether the sewer line is small, large, or somewhere in between — the Vacall AllJetVac will be able to clean it. Offering a variety of power modules, each of which possesses a displacement blower and a high-pressure hydro jetting system, the AllJetVac is perfectly suited for sewer line cleaning in Elgin, Illinois.
The small displacement blower offered by the All JetVac provides 16 inches hg of vacuum suction. The largest displacement blower, on the other hand, provides 27 inches hg of vacuum suction. You can also use several power modules between these two options.
As for the power of the hydro jetting system, it varies from 50 gpm to 120 gpm. This allows for a peak psi of 3000.
There are few sewer line cleaning machines that offer this level of variety in power capabilities. This variety is part of what makes the AllJetVac so effective for sewer lines cleaning in Elgin.
Comes With an Extremely Durable Storage Container
In addition to its array of power modules, the AllJetVac also offers an extremely durable storage container. This container possesses an oval shape, allowing it to move at high speeds without causing its contents to shift around.
It's made from galvanized steel and is built to withstand the effects of rain, sunlight, and direct physical trauma. It is also powder coated, making it resistant to scratching and chipping.
Equipped With a Large Water Tank
To carry out the hydro jetting process, the AllJetVac also comes with a large water tank. This water tank sits toward the top of the vehicle, which helps avoid kicked-up rocks and other debris. Due to its size, it allows the machine to complete a wide variety of projects without requiring refilling.
Possesses a Telescoping Boom
Another major feature of the AllJetVac is its telescoping boom. This boom allows the machine to perform its job from a variety of heights and angles. It connects the vacuum hose to the storage tank, allowing for a clean transition of residue from the sewer line to tank.
The Vacall AllJetVac is Beneficial in Multiple Ways
The AllJetVac provides a variety of benefits when used for sewer line cleaning in Elgin. First and foremost, it's efficient. Because of its ability to break apart and vacuum up residue almost simultaneously, it can get down and out of a sewer line within less than an hour.
Another thing to note is its durability. Due to its superb construction quality, it rarely ever needs to be replaced.
Its durability, combined with its efficiency, makes it an exceedingly affordable method for sewer cleaning projects. Not only does your local Elgin sewer cleaning company save money but the customer as well.
Looking for a Sewer Cleaning Company in Elgin, Illinois?
When it's time to clean your sewer line, no machine works as well as the Vacall AllJetVac. Not only will it clean your sewer line thoroughly, but it gets the job done quickly.
Are you looking for a professional sewer line cleaning company in Elgin, Illinois? Looking to take advantage of the AllJetVac? If so, GreenLine Environmental Solutions is the company to call. Contact us today to schedule an appointment.