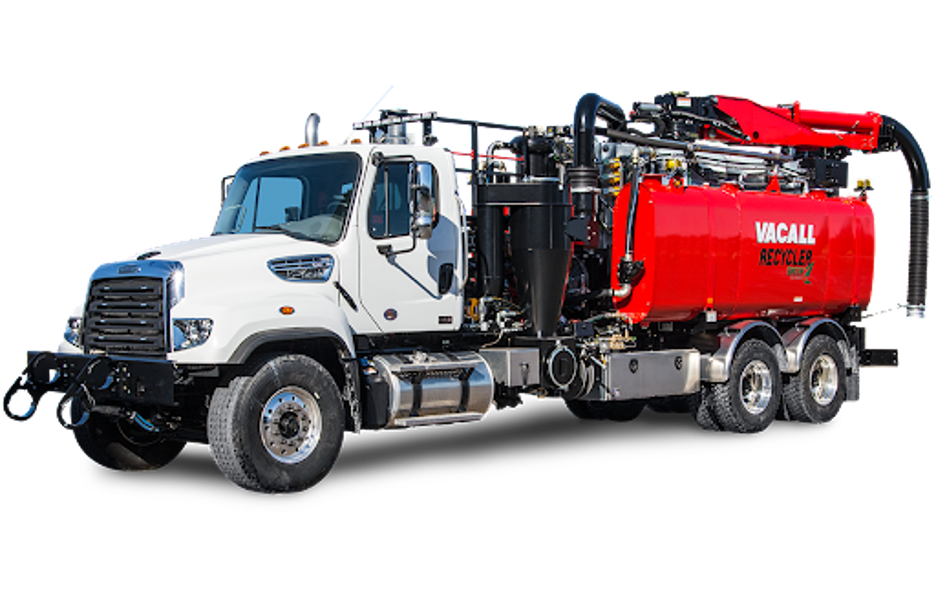 09 Oct

Taking Advantage of the Vacall AllJetVac: Insights from a Sewer Line Cleaning Company in Bedford Park, Illinois

Has your sewer line formed a clog? Does it need a professional cleaning? If so, there's no machine better for the job than the Vacall AllJetVac.

The Vacall AllJetVac is a hydro jetting machine that uses a variety of features to clean sewer lines quickly and efficiently. Are you interested in learning more about the advantages of the Vacall AllJetVac? This sewer line cleaning company in Bedford Park, Illinois is going to discuss below.
Benefit from a Series of Power Modules
The Vacall AllJetVac has a power module that can handle both residential and commercial sewer lines. Every one of these modules is combined with a positive displacement blower, along with a high-pressure hydro jetting system.
The AllJetVac's smallest displacement blower offers up to 16 inches hg of vacuum suction. Its largest displacement blower, on the other hand, offers up to 27 hg of vacuum suction. There are several displacement blowers available between these two extremes as well.
As far as the hydro jetting systems go, they start at 50 gpm and go up to 120 gpm, again, with several options in between. At their peak, they can reach 3000 psi.
These modules allow the AllJetVac to tackle projects of all sizes, which is why it's perfectly suited for sewer line cleaning in Bedford Park, Illinois. As it breaks apart debris with a high-pressure stream of water, it also sucks that debris back up with the use of a vacuum, leaving the sewer line clean.
Work from a Variety of Angles with the Telescoping Boom
A telescoping boom connects the hose to the storage tank of the AllJetVac. This boom lowers, raises, and rotates, allowing the user to work from a variety of different angles when performing a sewer line cleaning in Bedford Park. Because it's a closed passageway, it prevents spillage, which makes for an overall cleaner experience.
Ultra-Durable Storage Container
The AllJetVac isn't just highly functional — it's also built to last, thriving through years of consistent wear and tear. It features an ultra-durable storage container, which is powder coated and made from galvanized steel. Not only can it withstand direct physical trauma, but sunlight and moisture as well.
The storage container possesses a short, ovular shape. This allows it to transport waste from place to place without creating a mess.
Large Water Tank
Another key feature of the AllJetVac is its large water tank. This tank holds an exceedingly large volume of water, allowing it to be used all day long for sewer line cleaning in Bedford Park. Positioned toward the top of the vehicle and made from heavy-duty aluminum, it's designed to thrive through all sorts of physical trauma.
How Can the Vacall AllJetVac Benefit You?
Given all the features that the Vacall AllJetVac has, it's no surprise that it offers several benefits. These benefits add up to create a level of functionality that is unmatched.
The AllJetVac is exceptionally efficient. This is because it breaks apart residue and vacuums it back up almost simultaneously. As such, it can be used to provide a more efficient sewer line cleaning service in Bedford Park, Illinois.
The AllJetVac is also exceptionally durable. Designed to thrive through all sorts of wear and tear, it can last for decades. When you combine both benefits, it results in a lower cost for the consumer.
Looking for a Sewer Line Cleaning Company in Bedford Park, Illinois?
As you can see, the Vacall AllJetVac has a lot to offer. If you are looking for a sewer line cleaning company in Bedford Park, Illinois that uses the Vacall AllJetVac, look no further than GreenLine Environmental Solutions.
Our crew has used the AllJetVac to clean countless sewer lines throughout the Bedford Park area. We can have your sewer line cleaned and working like new in no time. Contact us today to get started.