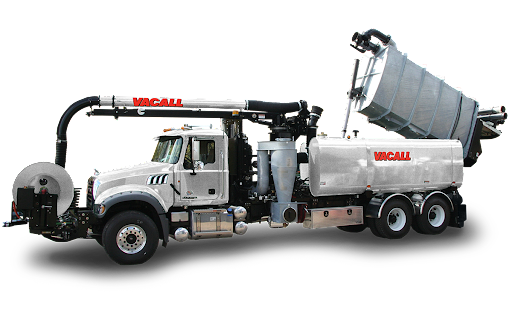 09 Aug

The Power of the VACALL All JetVac: Insights from a Vacuum Truck Company in Gary, Indiana

No matter the circumstance, a sewer line won't stay clean for long. In fact, if you're not careful, a sewer line can form clogs, causing raw sewage to flow back up into a home or business.

Fortunately, this can be prevented with consistent cleaning, and for that, all you need is the help of the VACALL All JetVac. Interested in learning more about it? This vacuum truck service company in Gary, Indiana has you covered. We're going to discuss the power of the VACALL All JetVac below.
Take Advantage of a Range of Power Modules
The VACALL All JetVac comes with several different power module options. Regardless of the module you choose, it comes with a positive displacement blower, plus a high-tech hydro jetting system.
The smallest displacement blowers available offer 16 inches Hg of vacuum power. The largest displacement blowers available offer 27 inches Hg of vacuum power. There are several options in between.
As far as the hydro jetting systems go, they come in as low as 50 gpm and top out at 120 gpm. Total PSI goes up to 3000.
At the end of the day, if you're looking for vacuum truck services in Gary Indiana, the All JetVac will accommodate you — regardless of the size of the sewer line you're hoping to clean. Combining a high-pressure water blast and high-powered vacuum system, it makes quick work of dirty sewers.
Gain Flexibility with the Telescoping Boom
The next feature we're going to discuss is the telescoping boom. This boom twists, lifts, and contorts to work from a variety of different angles. Situated between the hose and storage receptacle, it guarantees that vacuumed debris is disposed of in a neat and orderly manner.
Ultra-Durable Storage Receptacle
Powder coated and made from galvanized steel, the All JetVac's storage receptacle is about as durable as they come. Not only does it withstand the effects of sewage, but of external elements like rain, sunlight, and physical trauma as well.
It's mounted in a low position on the truck, and possesses an ovular shape, ensuring that it doesn't allow sewage to shift during transit. This ensures a clean experience every time it's used.
Ultra-Durable Water Tank
The JetVac's water tank is mounted near the top of the truck, helping it to avoid stones and other flying objects on the road. Made from aluminum, it's resistant to rust, and it's designed to thrive through years of wear and tear.
The Benefits of the VACALL All JetVac
When you combine all these features, you're left with arguably the best vacuum truck services in Gary, Indiana. The JetVac offers up a variety of benefits, most of which serve both the user and the customer.
One of the best attributes of the JetVac is its efficiency. Due to its high-pressure hose and its top-of-the-line vacuum system, it's able to break up clogs and dispose of them almost simultaneously. Just one pass through the sewer line and everything's typically good to go.
The durability of the truck's components allows it to be used for years to come. Because it's so cost-effective, it allows us to offer our vacuum truck services in Gary, Indiana at affordable rates. It saves money not only for the company that uses it, but for the customers of that company as well.
Looking for Vacuum Truck Services in Gary, Indiana?
Do you want to take advantage of the features of the VACALL All JetVac? Are you looking for vacuum truck services in Gary, Indiana? If so, we here at GreenLine Environmental Solutions have you covered.
We have provided our services all throughout the Gary area, having worked with countless home and business owners over the years. We can have your sewer line cleaned in no time. Contact us today to schedule an appointment.