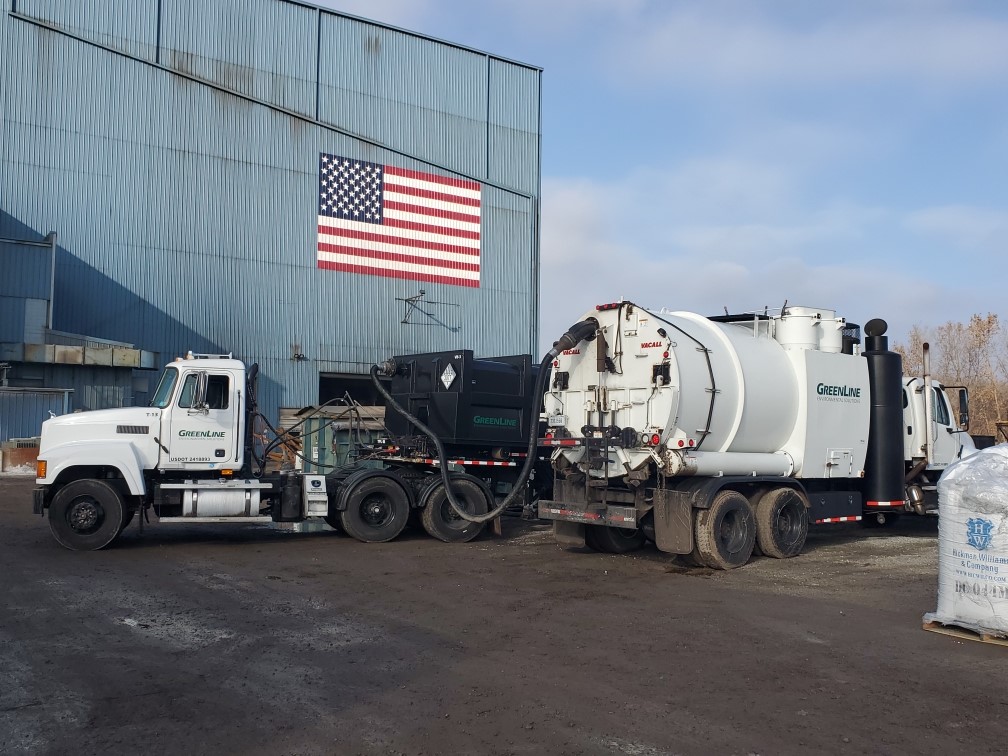 09 Jul

Understanding the Features of the VACALL All JetVac: Insights from a Vacuum Truck Service Company in Valparaiso, Indiana

At GreenLine Environmental Solutions, when we're cleaning out a sewer line, we use the VACALL All JetVac. This combination sewer truck is the best on the market today, capable of leaving a sewer line as clean as the day it was installed.

The All JetVac has a variety of useful features, making it ideal for all types of sewer cleaning projects. Want to learn more about its features? This vacuum truck service company in Valparaiso, Indiana is going to review them below.
The Power Module
The VACALL All JetVac is available with a variety of power modules. Each of these modules contains a positive displacement blower as well as a hydro jetting system.
The positive displacement blowers start at 16 inches hg of vacuum power and go up to 27 inches hg of vacuum power. The hydro jetting systems start at 50 gpm and go up to 120 gpm. PSI goes up to 3,000.
In short, the All JetVac can tackle any sewer cleaning project in Valparaiso, utilizing a combination of high-pressure water and high-powered vacuums to do so.
The Telescoping Boom
Another key feature of the VACALL All JetVac is its telescoping boom. This can lift and rotate to accommodate a variety of different situations. Connected directly to the truck's hose and storage tank, it's used to seamlessly transfer debris into the storage tank.
The Ultra-durable Storage Tank
When debris is sucked up through the All JetVac's vacuum, it enters a storage tank. This storage tank is made from galvanized steel and is powder coated to provide maximum durability.
The oval-shaped tank is designed to keep sewage from shifting as the vacuum truck company in Valparaiso transports the waste, allowing for a clean and sanitary experience from start to finish. This is made easier by the tank's low mounting position, which gives it a low center of gravity.
The Super-durable Water Tank
Not only does the VACALL All JetVac feature an ultra-durable storage tank, but a super-durable water tank as well. Made from heavy-duty aluminum, it doesn't rust, and is designed to withstand substantial amounts of wear and tear.
Strategically mounted toward the top of the truck, this water tank is unaffected by stones or other street debris. Due to its strategic positioning, it's always capable of providing top-notch water pressure while carrying out hydro jetting services in Valparaiso.
The Advantages of The VACALL All JetVac
The unique features of the VACALL All JetVac provide a variety of advantages that you just can't get with other hydro jetting machines. This is what makes it the best of its kind.
The All JetVac is extremely efficient. Thanks to its electronic hose reel, it can get from the top of a sewer line to the bottom in just a short amount of time, blasting through clogs and blockages all along the way.
Its positive displacement blowers make quick work of all loose debris, sucking it up into the adjoining storage tank almost as soon as it contacts the machine. These blowers exist entirely within the interior of the All JetVac, ensuring that they don't create a mess.
Because of the durability and efficiency of this combination sewer truck, we're able to use it to facilitate quick and cost-effective sewer cleaning services in Valparaiso, Indiana.
Looking for a Vacuum Truck Service Company in Valparaiso, Indiana?
As you can see, the VACALL All JetVac is loaded with useful features. These features don't just benefit the truck's users but those who need their sewer lines cleaned as well.
If you're looking for vacuum truck services in Valparaiso, Indiana, you've come to the right place — GreenLine Environmental Solutions is the company to call. With our high-quality trucks and equipment, we have what it takes to deliver on the most complex jobs.
Contact us today to schedule an appointment.