09 Feb

How Can Vacuum Truck Services in Elgin, IL Benefit Your Industrial Operations?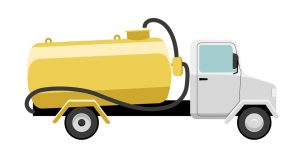 There are multiple ways in which your industrial applications could benefit from vacuum truck services in Elgin, Illinois. The experts at GreenLine Environmental Solutions have ample experience in providing vacuum truck services throughout the Chicagoland area. We're going to explain how you can benefit below.
How Do Vacuum Trucks Work?
An industrial vacuum truck operates similar to a standard shop vacuum, only on a much larger scale. A robust electric pump removes all the air from the tank leading to a powerful vacuum inside the truck. Once this is done, technicians open the shutoff valves on the suction hose. This allows the tank to equalize the pressure inside and start sucking out the waste.
What Are the Benefits of Using Vacuum Trucks in Elgin?
Vacuum trucks eliminate waste quickly and effortlessly. They're made to handle different kinds of cleaning jobs with increased efficiency and speed that cannot be met with traditional means. Besides, it's safe and makes sure you adhere to the highest safety ordinances. What else? Vacuum truck services are beneficial for your industrial operations for the following reasons:
1. Precise Digging
Accurate digging is especially important for properties where you need to work around utility lines or areas that cannot sustain damage. These spaces often contain delicate wiring, electrical cables, or gas lines. We take all of that into consideration while providing cost-effective, safe, and precise vacuum excavation services to complete the job.
2. Emergency Response
Emergencies at commercial or industrial facilities are no joke. You can encounter all types of hazards. These can show up in an instant and create havoc. Oil and fuel spills are amongst the most common and dangerous situations that require immediate attention. At GreenLine Environmental Solutions, we have robust and cutting-edge tools and resources to vacuum any oil or sludge from an accident zone in no time so that your operations aren't put to a halt.
3. On-Site Compliance
Oftentimes, commercial or industrial sites can collect environmentally dangerous liquids or materials. This could include a combination of cement, water, petroleum, and other miscellaneous liquid and dry additives, which can be quite an unsafe substance to have in your facility. Thus, vacuum truck service providers in Elgin, IL, like the GreenLine Environmental Solutions team, clear out any toxic substances from your site and help your building stay compliant with various regulations.
4. Fuel Tank Draining
Every state has different laws and regulations concerning industrial and commercial fuel tanks. Thus, each facility must stay in compliance with state and federal laws at all times. If your fuel tank is outdated or contaminated beyond restoration, we can employ our vacuum truck services to empty the tanks, drain and dispose of the fuel, and clean or repair the tank.
5. Safe Disposal
Industrial vacuum trucks are quick and precise with their techniques. But do you know where all the waste goes? We work with a fully trained crew and invest in best-in-class equipment to dispose of the waste safely, dependably, and efficiently. We make sure to discard hazardous waste properly according to the state laws so that it doesn't end up at the landfills or anyplace where it can cause harm.
Looking for Vacuum Truck Services in Elgin, IL? Choose GreenLine Enviornmental Solutions!
At GreenLine Environmental Solutions, we own and operate a fleet of state-of-the-art vacuum trucks to pump out the liquid, sludge, or solid waste from your facility. We also ensure the proper disposal of the waste. Our industry professionals pick waste up from virtually any place, including floor drains, separators, trenches, clarifiers, and/or underground waste tanks. You can count on our expertise to help out with your disposal needs while staying compliant with the local, state, and federal regulations and keeping up with your daily operations. If you're looking for vacuum truck excavation services in Elgin, call us at 800-755-2510 or request a quote online.